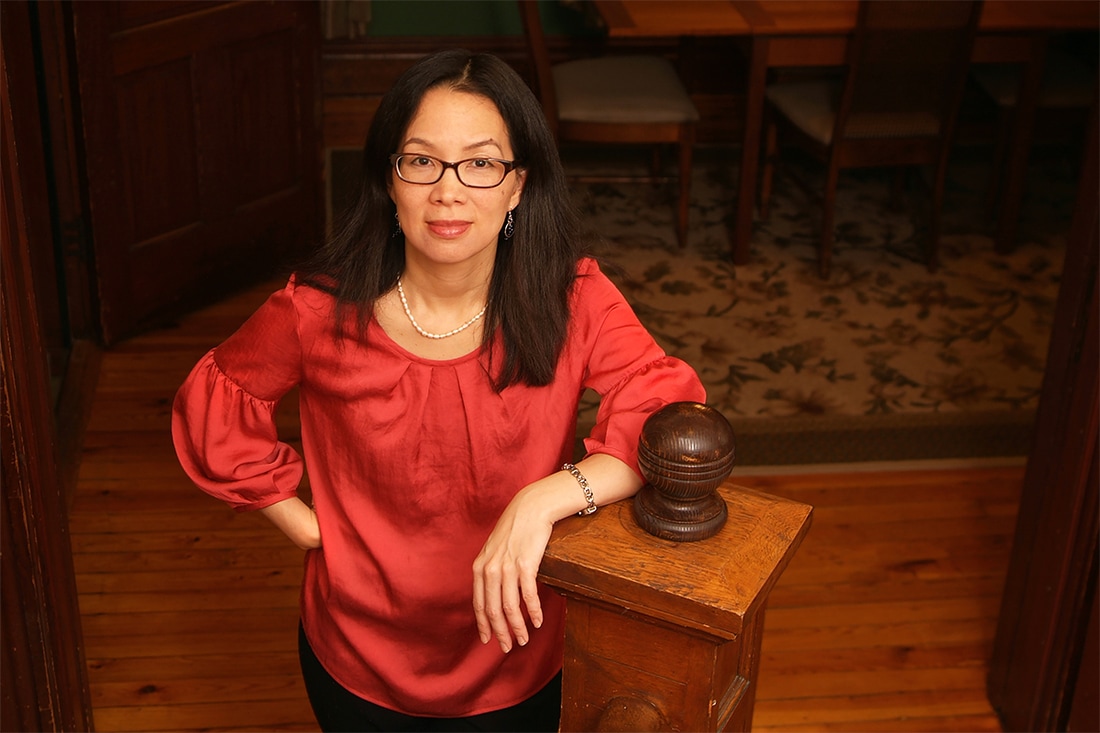 Adrienne Su is the author of five books of poems,
Middle Kingdom, Sanctuary, Having None of It, Living Quarters,
and the forthcoming
Peach State
(Pitt, March 2021,
available
now). Her poems have been featured on websites such as Poetry Daily and Poem-a-Day and could turn up on your mobile device if you use the Poetry Foundation's
Poetry app
. They also appear in anthologies such as
The Hungry Ear; The New American Poets; Border Lines: Poems of Migration; Asian American Poetry: The Next Generation;
Best American Poetry (2000, 2013, 2016, 2018, 2021)
; and
The Norton Introduction to Literature
. Su's awards include a National Endowment for the Arts fellowship, a Pushcart Prize, a Money for Women/Barbara Deming Foundation grant, and residencies at Yaddo, MacDowell, The Frost Place, The Virginia Center for Creative Arts, and the Fine Arts Work Center in Provincetown, Massachusetts. She studied at Harvard and Radcliffe Colleges (AB, 1989) and the University of Virginia (MFA, 1993). Since 2000, she has taught creative writing at Dickinson College, in Carlisle, Pennsylvania, where she is Poet-in-Residence.
​
Su is also a dedicated home cook and member of multiple CSAs in the central Pennsylvania region. Food is a frequent topic of her poems, especially recent work, and of the occasional essay. At Dickinson she teaches introductory workshops in poetry and fiction, advanced workshops in poetry, and a creative nonfiction course on writing about food.
​[Photo by Guy Freeman]